Investigators: Kristen Harknett, PhD and Daniel Schneider, PhD
This project aims to document inequalities in multiple dimensions of working conditions in the U.S. service sector, including work scheduling practices, fringe benefits, and hourly wages. The project will also examine how labor laws and company actions designed to improve job quality affect gender and race/ethnic inequality in working conditions that are social determinants of health.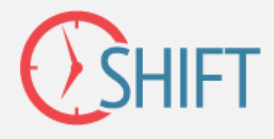 Specific aims:
1. Document gender and race/ethnic inequality in a set of work conditions that are social determinants of health but are typically absent from national data sources.
2. Estimate the effects of local labor laws and higher road employment practices on unequal working conditions. 
3. Examine the effects of the COVID19 shock on job displacement and inequality in work conditions.
We will use data from The Shift Project from 65,000 service sector workers nested in 150 large firms, collected from 2017-2020. We will leverage NIA funding (R01) to collect data from 60,000 additional workers nested in 210 firms and follow a subset longitudinally between 2021-2024. These data will fill the gap in data capturing multi-dimensional measures of job quality and will allow comparisons across policy environments and employers.